Happy President's Day!
I am enjoying my day off and taking some time to reflect back on this past week. Did anyone else feel like their kids were a bit nutty? I know the past few weeks have been crazy with the 100th day of school, Valentine's Day, field trips and a full moon on top of that! Time to crack down and get all of those sillies out.
In our classroom (I co-teach with my BFF) we have the coolest behavior bulletin board that we were so proud of during the first half of the school year, it totally rocked! It is in addition to our regular behavior chart, it is more of an incentive thingy than anything. Since coming back from winter break we have kinda veered away from it but now it's time to crack down haha.
Here is the board I am talking about: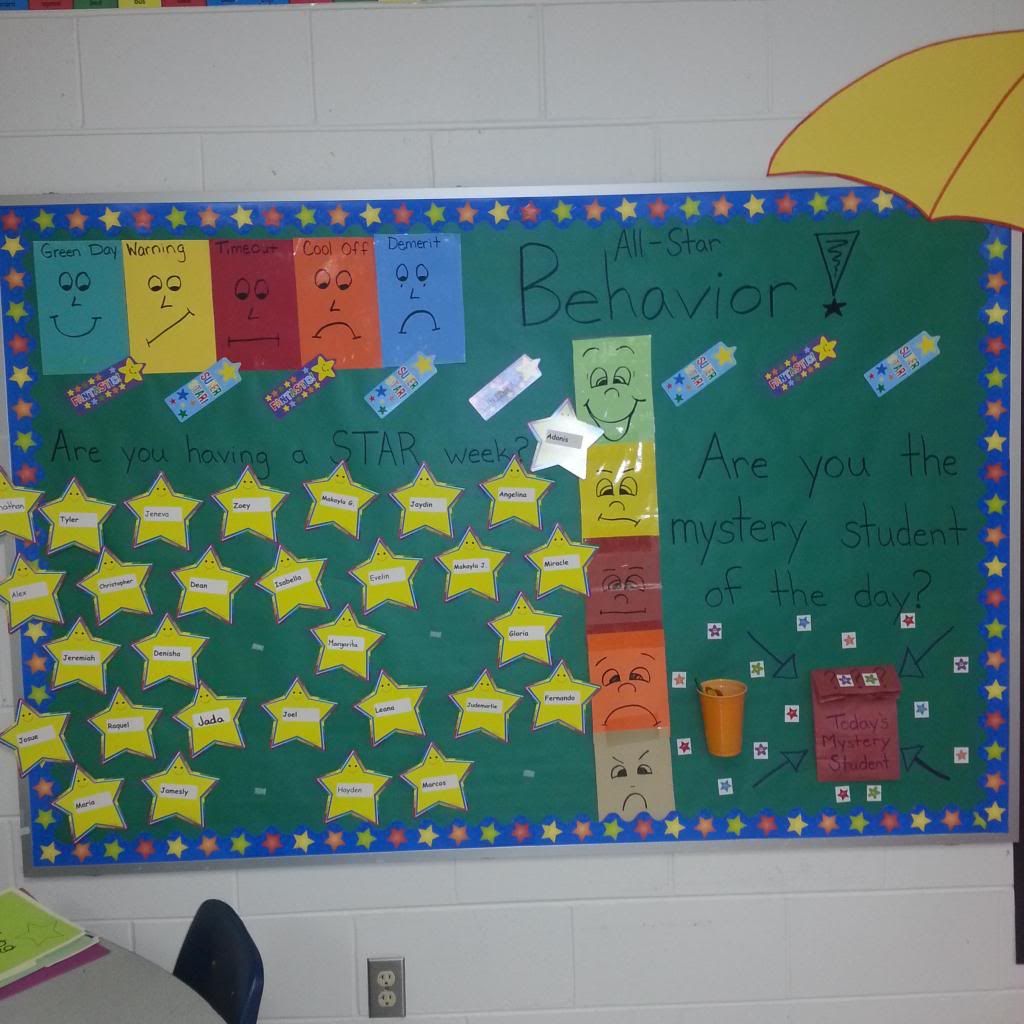 Our school has a school wide color change system. Students start on the color green at the beginning of the day and with each warning/rule broken, they go down a color from green down to blue. Check out the smiley and frowning faces on the colored pieces of paper. Unfortunately, once you go down you cannot go back up, so we have other incentives in place to keep kids motivated. Now, to my two favorite parts of the board.
On the left you will notice stars with all of the students names on them. Students stay on the wall as long as their behavior is green, if they break too many classroom rules their name comes off the wall (notice a few missing stars?). At the end of the week the students who are still on the board get a special treat like stickers, popcorn, treasure box, or even ice cream! We always base the awesomeness of the reward on how many kids are still up there. If they stayed on green when a lot of their friends went bananas then they deserve to be rewarded big time.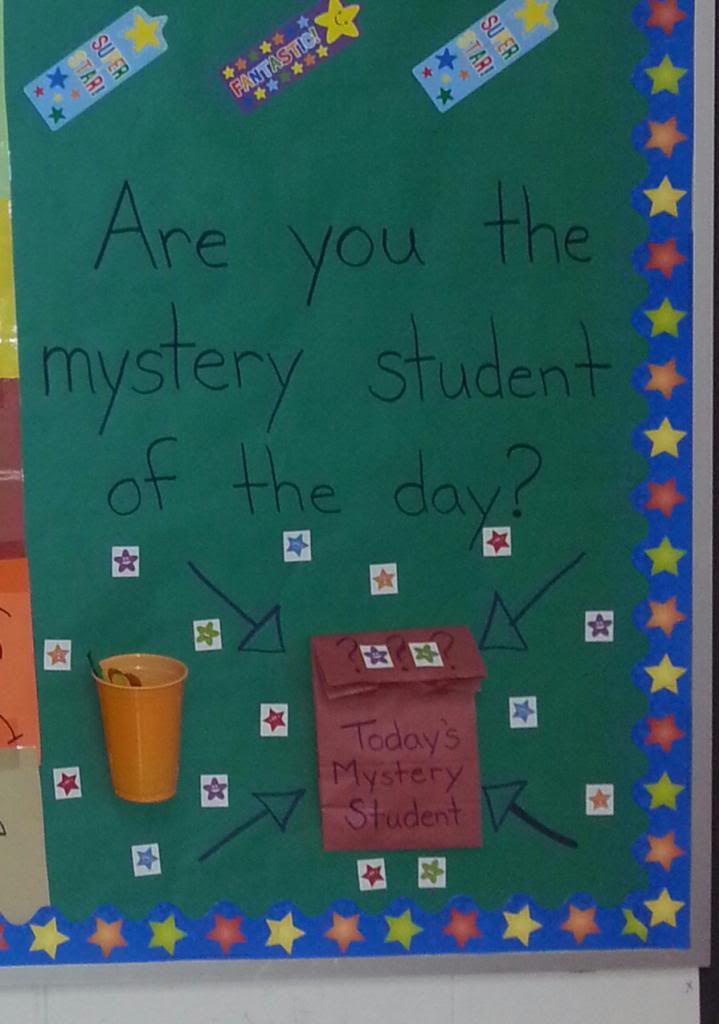 I love the other side of the board too. I saw a similar idea on Pinterest over the summer and thought it was just genius! You randomly pick a students name to be the "Mystery Student", and if that child is on green at the end of the day, they get rewarded. You can reward them with treasure box, stickers, an extra job the next day, lunch with the teacher, etc. Anything you think your students will absolutely love. The kids love trying to guess who the mystery student might be, and I love reminding them to check their behavior because "you never know if your name is inside the mystery student bag."
This week I am going to focus on making sure I review this board and keep these incentives in place.
What are some motivators that you have in your classroom? Do your kids respond to incentives or do you have other tactics to maintain a cool, calm and collected classroom?
Have a beautiful week filled with perfectly behaved students!